Pick Your Payment
with Arizona Chrysler Dodge Jeep Ram in Show Low
Pick Your Payment and Get a Quality Ride in Show Low
Here at Arizona Chrysler Dodge Jeep Ram Show Low we have a goal of helping you every step of the way as you find your next vehicle. That's what our simple and easy to use Pick Your Payment helps you with. It's a step of processes that allow you to get a better idea for the financing you're going to need, and streamline the process of buying your next vehicle here in Show Low along with the Lakeside, Pinetop and Whiteriver, AZ areas.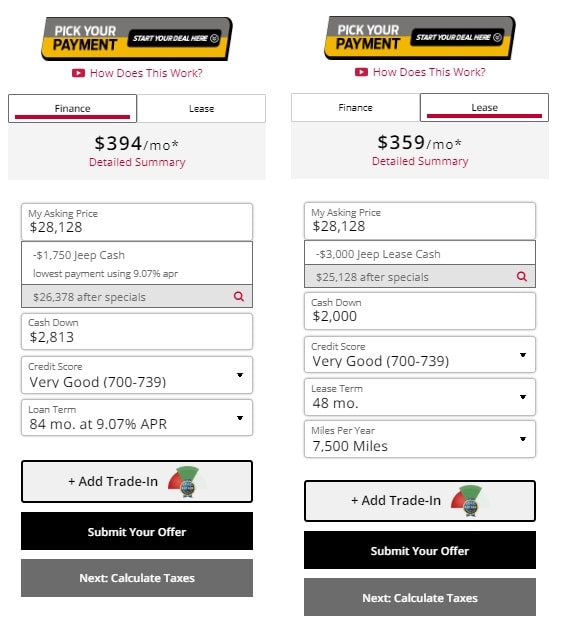 Customize Your Payments
You're able to set the standards for your next automotive experience, and that means having the ability to customize your payments as you can get a realistic payment based on the information you provide us. It's all calculated when you use the many other tools that are available to you, which give you a better idea of what makes sense within your budget, and provides you with more options to create a financing plan.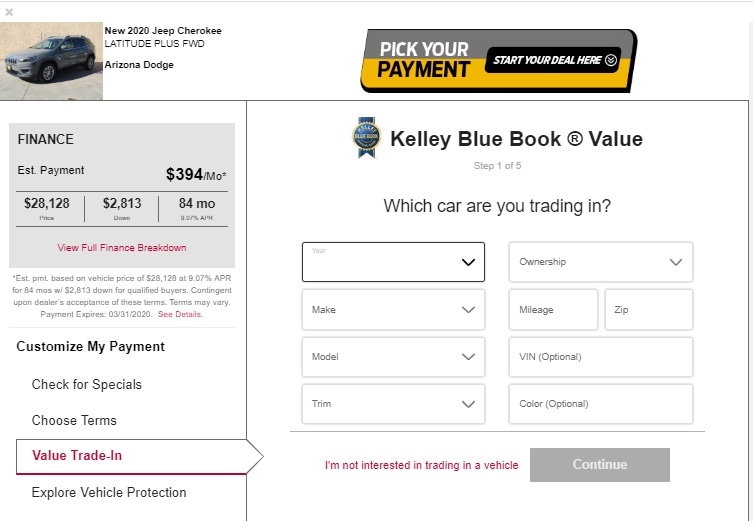 Value Your Trade-In
One way to help get an affordable car payment is by using your current vehicle as trade. You can use our Kelley Blue Book tool which will take the basic information about vehicle model year, make, mileage, color, condition and features and run it through the large database to let you know what your vehicle is worth. We'll verify its status here at our dealership, and if it's all correct, and then provide you with that value that goes toward your vehicle cost and any other down payment so you can find savings on a new Chrysler, Dodge, Jeep or Ram option, or a quality used car.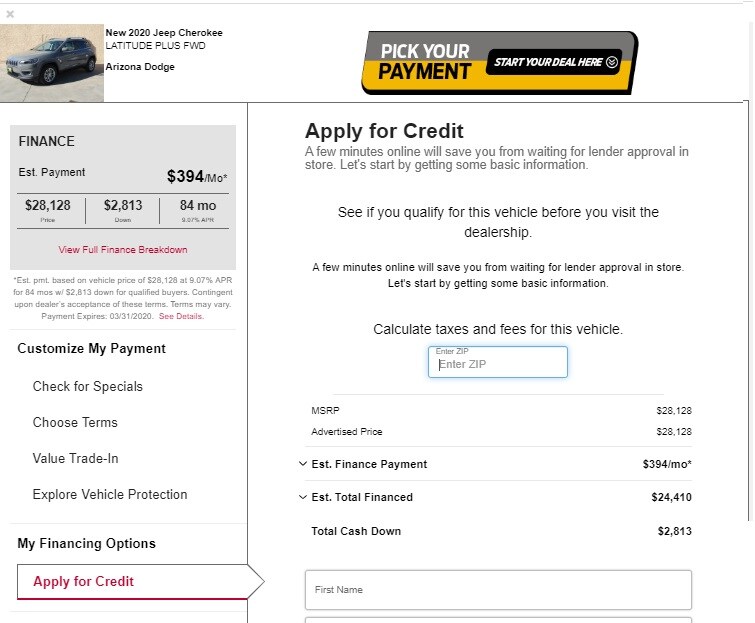 Apply for Financing
When you have your trade in value, and an idea of what you'd be able to afford, plus any down payment you plan on using, you can apply securely for financing online and you'll be able to get many different options right away from lenders and can pick the range that works for you, and set a course to finding the right vehicle for you, saving time at the dealership as we make it simple to find the vehicle you like and get the right financing.
Questions? How can we help?